Updated 03.10.2023
Mostbet App for Pakistan
Many bettors in Pakistan bet online on sporting events at Mostbet using different gadgets. The developers have created several options for the betting company platform to satisfy all customer requests. For more convenient betting, they developed the official website for desktop, a mobile version of the site, applications for Android and iOS, and the program for PC. The user can choose a convenient option – playing on the Mostbet site or using one application.
Switching from one platform to another is easy, and all the data is synchronized. Below are links to download Mostbet App in Pakistan and installation instructions.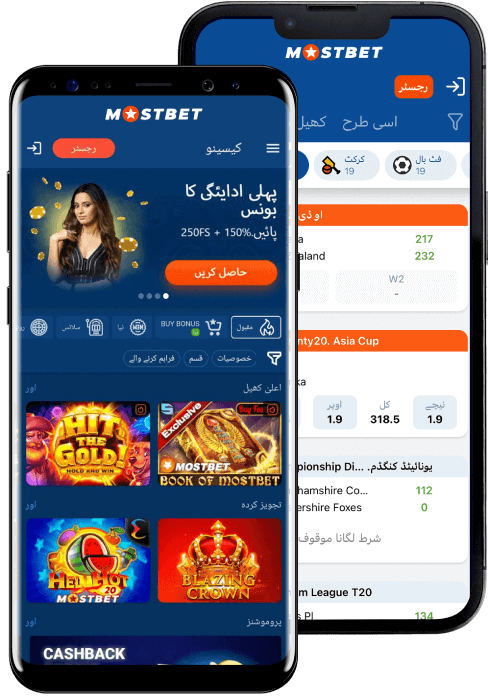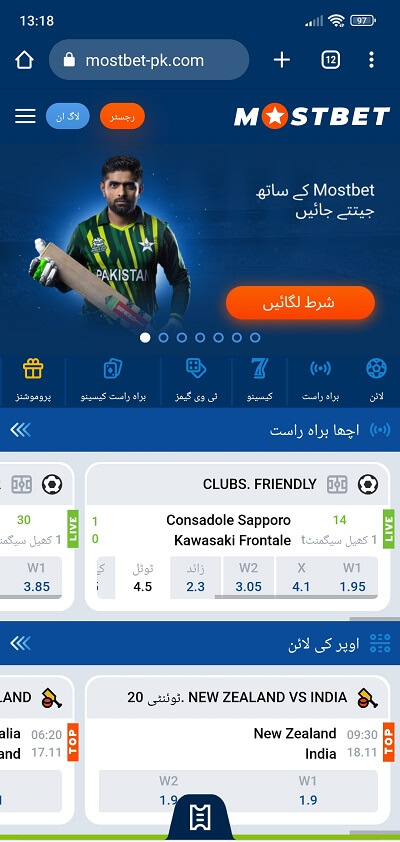 The Mobile Version of the Site for Pakistan
Mostbet mobile is a website running in the browser on a smartphone or tablet. The main web resource is loaded in a light browser version. Installation of additional software is not required. It is enough to enter the address of the bookmaker's office's official site in the browser's address bar.
The site's interface can be slightly modified, especially on gadgets with a small screen. All the functions on the site are visible to users; they are convenient to use. Differences from the desktop may be in the:
Sorting of sports events;
Button layout;
Shortened inscriptions.
Otherwise, the mobile version is similar to the desktop site in terms of features. But it is better to use Mostbet mobile software.
Mostbet App for Android
In Pakistan, betting on sports from your smartphone is easier and faster than a personal computer. All you need to do is download the Mostbet app for Android smartphone for free and configure it. Users have the same features, sporting events, and gambling on the official website.
Minimum System Requirements
You can download the mobile app for the Android version of the operating system 4.1 and above. Free up 16.9 MB of disk space before downloading the installation file. Ensure a stable Internet connection when downloading and installing on your mobile phone. The application supports English and Urdu.
How to Download and Install App for Android
The Mostbet application is not available on Play Market. It is forbidden to place programs with gambling in the service. You can download the Mostbet apk from the official website or by clicking the button above. Сustomers can download the installation file directly to their mobile phone or computer. When downloading the apk file on a PC, you must move it to your phone for further installation. Here are some steps to take if you want to download Mostbet App on Android for Pakistan:
Make Sure You Have Enough Space

Before downloading the Mostbet app, ensure you have enough storage space. To do this, open the smartphone settings and read the information about the device. Depending on your device's version and model, the required space may vary – but approximately 60MB is needed.

Download APK File

Go to the official website of the bookmaker's office. In the main menu, find the Mostbet Apps Download section. In the dialogue box, select the operating system of your Android device. Сlick the download button.

Install It On Your Device

Once it has finished downloading, find it in the Downloads folder & open it up to begin the installation process – by tapping the 'Install' button followed by 'Next'. Now follow further instructions & accept the Terms & Conditions accordingly before finishing the final setup successfully.

Register for Account Creation

The installation process is running in the standard way. If a request to install unknown sources appears, leave confirmation in the dialogue box. The bookmaker's software does not threaten the device's security and stored information. After installation, log in or go through the registration procedure. That's all – you can deposit and make your first bet from your mobile device.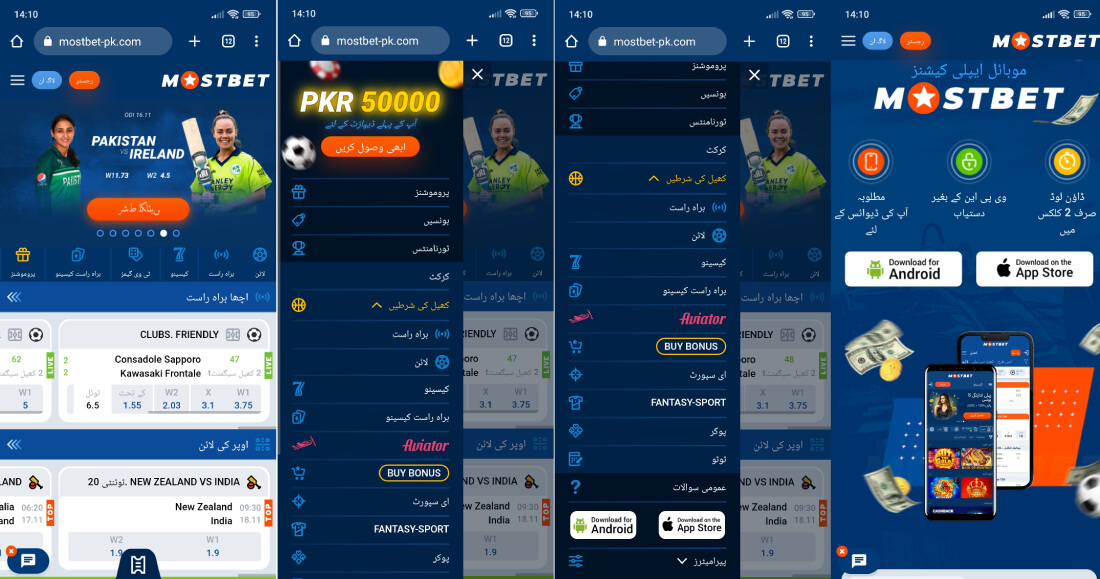 How to Uninstall the Application from Android
While uninstalling an Android app is a simple process, there are a few things that you need to do to ensure that the uninstallation goes smoothly. Uninstalling the application is done in a standard way for devices with the Android operating system:
1. Go To Your Device's App List
To uninstall any application, visit your device's app list first. To get there, open up the Settings app and select the "Apps" option from the list of settings options. From here, you should be able to see all of your currently downloaded apps.
2. Find The Mostbet App
Once you're in the app list, scroll until you find the Mostbet app and tap it when it appears. You can also search for it by name (type "Mostbet" into the search box). It should open a settings page devoted to that one application where you can manage many aspects of its operations.
3. Uninstall The Application
At this point, all that's left is uninstalling Mostbet from your device – which is easy! Tap on "Uninstall", then confirm your selection when prompted by tapping "Yes". With that done, Mostbet will be removed from your Android device and no longer take up any memory or cause any slowdowns or other issues with performance. That's all there is to uninstalling applications on an Android!
Uninstalling the application does not mean deleting your Mostbet gaming profile. All bets and financial transactions remain in the shared database. After uninstalling the application, you can access your personal account through the official website of the bookmaker's office.
Mostbet App for IOS
Many users from Pakistan use Apple technology. For the convenience of users, the developers of the bookmaker's office created Mostbet App for iOS. The program speeds up access to the betting platform. The functionality does not differ from the desktop or mobile version of the site.
Technical Requirements for the Device
For the Mostbet app to work correctly on your iPhone or iPad, your device must have OS version 9.3 or higher. Also, you will need more than 130 MB of free disk space. Betting on sports events is possible with iPod Touch 5th and 6th generation. The latest application version for iOS is available in Urdu and English.
How to Download the Mostbet App on iOS
There are several ways to download the installation file on iOS:
By clicking on the button above;
By searching for the Mostbet app in the App Store;
By downloading from the official website of the bookmaker's office.
If searching for the Mostbet app in the App Store did not give any results, you need to register an account in one of the following countries and search again:
INDIA;
AZERBAIJAN;
UZBEKISTAN;
ARMENIA;
TURKMENISTAN;
PERU;
TAJIKISTAN;
BELARUS;
KYRGYZSTAN;
KAZAKHSTAN.
Consider the detailed instructions on how to download and install the Mostbet app for customers from Pakistan:
Go to the App Store.
Click on the profile icon and click on the name.
You need to enter your personal password to make further changes.
Select one from the list above as the country of registration. Enter arbitrary data in line with the exact address and phone number. The payment method is "none." Save your changes.
Search Mostbet betting company in the App Store.
Download and install the application.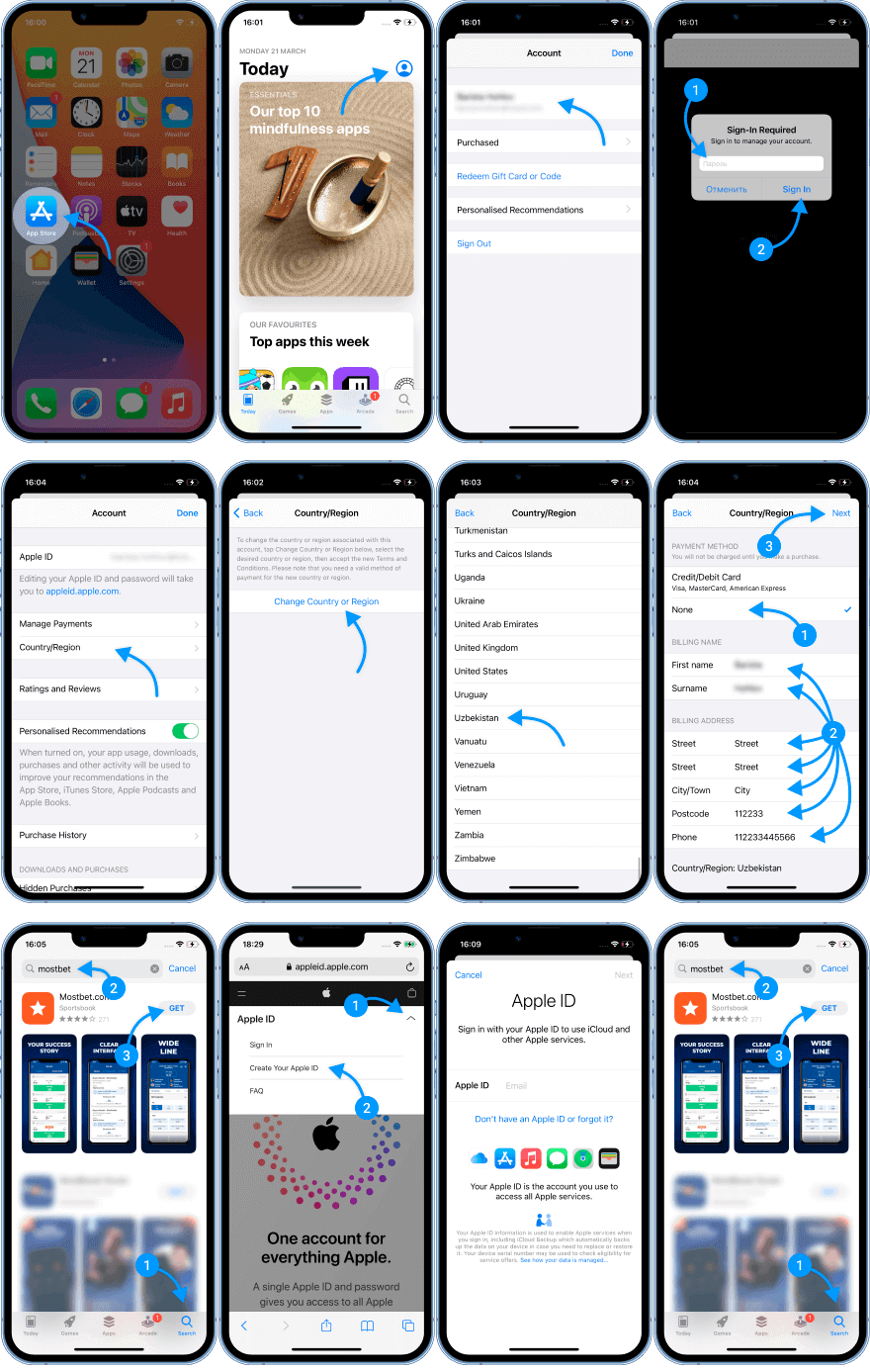 Note: If you can't find and download the Mostbet Pakistan app after performing the above steps, you should register a new account at appleid.apple.com. Make sure you select one of the countries you mentioned above when you create your account. After registering, log in and search the App Store.
How to Uninstall the App from IOS
Uninstalling the Mostbet application for IOS can be a hassle for users who don't have the technical know-how. If you're one of those people who looks at exploding tech jargon in confusion, then fear not! This guide will help you uninstall the Mostbet application on your iPhone or iPad with just a few easy steps.
Open your device Settings and tap the "General" tab.
Scroll down and find the "iPhone Storage" option or "iPad Storage", depending on your device.
You should see a list of applications installed on your device; scroll down until you find the Mostbet app. Tap on it to open its details page.
On the app's details page, tap on the "Uninstall App" button located at the bottom right side of the screen and confirm that you want to remove it from your device by pressing again "Uninstall App" button when prompted (this is to make sure that you want to do this operation).
The application will be removed from your device immediately, making all its data unpaired. When finished uninstalling an application like Mostbet, make sure that all related data has also been removed (for example, cached images and videos used by that app).
To delete all caches created by apps previously installed, go back to the "iPhone Storage/iPad Storage" section of your settings menu and select "Offload Unused Applications." It will free up some space on your device by removing cache files generated by apps that are no longer used, such as Mostbet.
Mostbet App for PC on Windows OS
There is no Mostbet app for PC in its pure form. However, for those who like to work with a stationary program, you can use an emulator of applications. Such software allows you to install Android apps on a personal computer. The most famous application players:
NoxPlayer;
Bluestacks;
LDPlayer.
To install Mostbet for Windows, you must install the emulator on your computer or laptop after downloading the APK app and running this file in the emulator. The program will unpack and install the application on your computer.
How to Update Your App
1. Check Your Device Settings
The first step to ensure you can update your Mostbet app is to check your device settings. You'll want to ensure that the settings allow app downloads or updates from unknown sources. This setting can be found under the Security section in most devices' settings menus.
2. Update Your Operating System (OS)
To ensure that the latest version of the Mostbet app is installed on your device, you must ensure that your operating system is up-to-date. Go into your device's Settings menu and look for an option for updating your OS. The process for doing this may vary slightly depending on your device's OS, but it should be relatively straightforward and quick.
3. Download the Latest Version of Mostbet
Once you've ensured that both your device settings and OS are updated, you're now ready to download the latest version of Mostbet. To do this, open an internet browser on your device and search for "Mostbet download". The website should give you access to download links for both Android and iOS versions of the app and a link to get access via desktop browsers if necessary. Once you find the correct version of the app for your device, click "Download" or "Install" and follow any other instructions given onscreen until it is complete.
4. Keep Updating Your App Regularly
To ensure maximum security when using any online betting platform like Mostbet, you must keep up with regular updates if they become available. It will help keep out bugs or potential viruses while also allowing users access to any new features included by developers in their releases.
Review of Application Features
After installation, you will see the Mostbet shortcut in your list of applications. You must log in when you run it for the first time. Sign in using your unique ID and password. You will need to register if you don't have a personal account. In terms of functionality, the application is identical to the official site. Clients can:
Registration and authorization in the system;
Depositing your account;
Withdrawal of winnings;
Different types of bets on sports and cybersports events;
Play Gambling at Mostbet online casino;
Broadcasts of competitions;
Communication with the support service.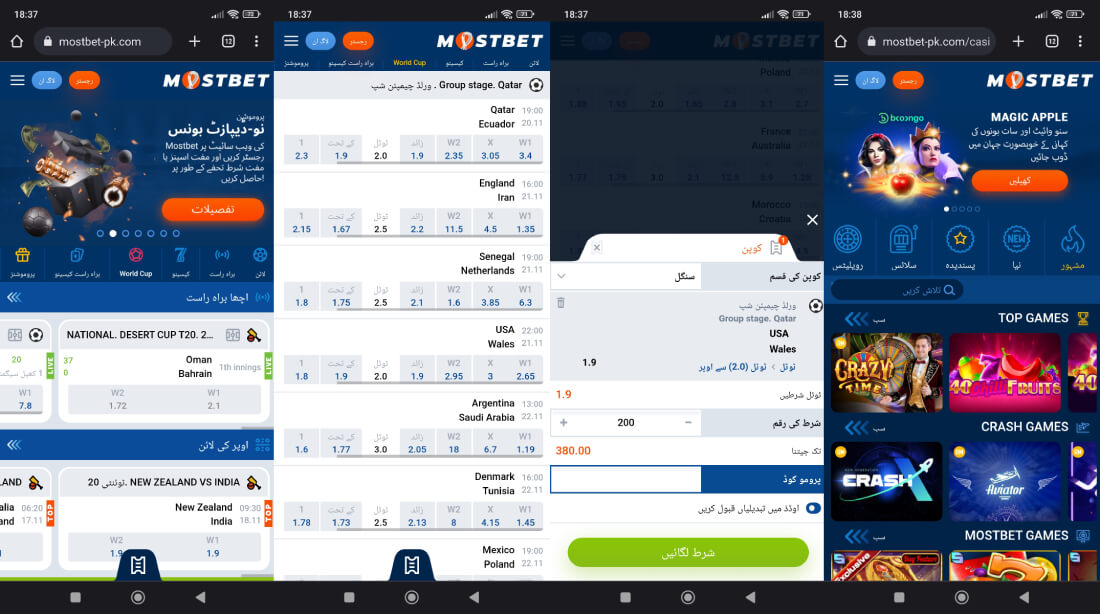 Registration
In the mobile application, the client is offered four ways to create a personal account:
One-click registration – choose account currency and country, ID and password are generated automatically;
Quick – specify phone number and money. The system assigns the password;
Social networks – log in to the bookmaker's platform through one of the available social networks;
Full – enter all the data required for identification. The user makes up the password.
Registering for the mobile app Mostbet is a simple process. First, you must fill out some basic information, such as your name, email address, account currency and country of residence. Finally, you agree to the terms of service and click Register Now. After registering, you can view the wide selection of bets available in the app. You can start betting on your favourite sports immediately after completing this quick registration process.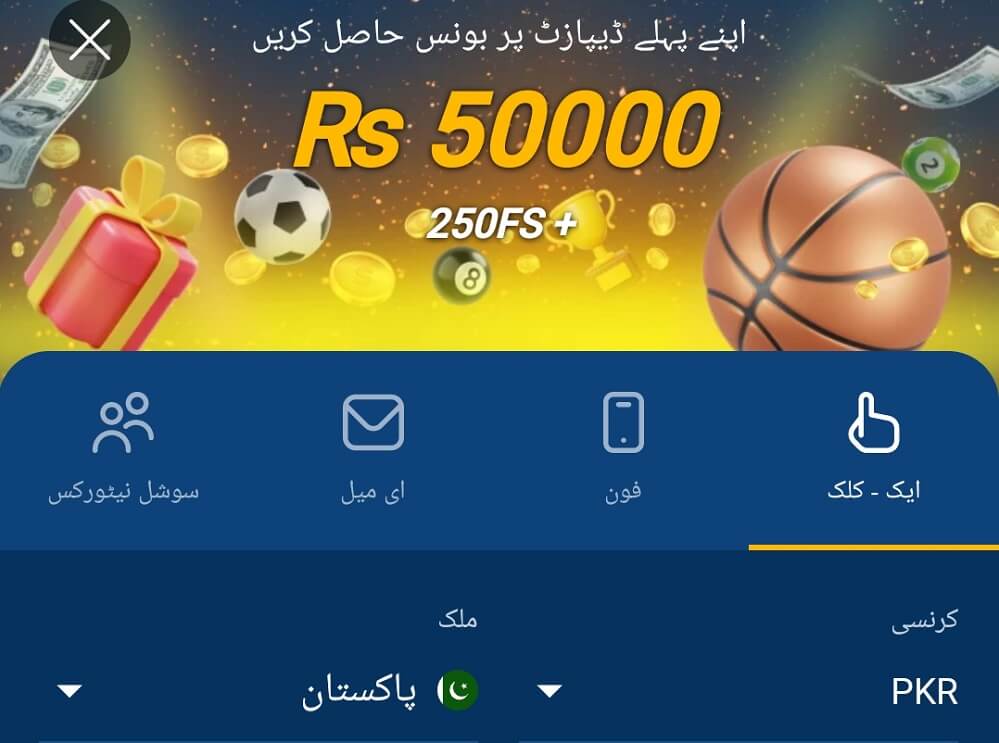 When choosing any quick way to create an account, it is necessary to undergo verification before withdrawing money. The procedure involves the mandatory entry of data:
Email;
Telephone number;
Name and surname;
Country;
Region and city;
Currency;
Date of birth;
Type of document for identification – local or international passport;
Address of permanent registration.
My Account
To enter your cabinet, use your login and password. In the profile, in the appropriate menu item, the client can use the functions:
Account deposit;
Withdrawal of funds;
Affiliate program;
Personal data;
Viewing of betting history;
Personal account settings;
Log out from the account.
A personal account in Mostbet facilitates playing online without worrying about the safety of your funds. It provides a secure way to manage your funds and transactions, allowing you access to a wide range of services for playing on the go. You can quickly check betting rules and get up-to-date information about sports or other events worldwide from within this protected environment. With the aid of this account, it's also possible to identify any weaknesses in your betting strategies and make modifications as necessary or even review your previous games for further analysis. In short, having a personal account with Mostbet ensures maximum convenience when playing online.
Types of Gambling Entertainment in the Application
Mostbet is an online gambling platform offering a wide range of gambling entertainment for users to enjoy. All different games, including slots and card games such as poker and blackjack, are available in the application. There are also virtual sports betting, real-time betting and even regular lotteries that can be participated in to win big prizes. Each gambling entertainment type has its rules and regulations, so it's important to understand these beforehand if you want to get the most out of your experience. With so much to choose from, Mostbet's selection of types of gambling entertainment will satisfy any gambler's needs.
In addition to sports betting, in the bookmaker's service, there is an opportunity to:
Play casino slots;
To bet in a totalizator;
Play poker;
Bet on cybersports and virtual sports.
A complete list of tools is presented in the program's main menu. To play for a fee, deposit your account by any available method.
Playing with real money in the Mostbet app can be a great way to experience an immersive and entertaining gambling experience. With a host of games to choose from, including casino, sports betting, virtual sports and slots, there is something for everyone at Mostbet. Players can make real money wagers on various events and tournaments, allowing them to win big or have fun without risk. For those looking for a unique approach to gaming, playing with real money in the Mostbet app could be just the thing.
Live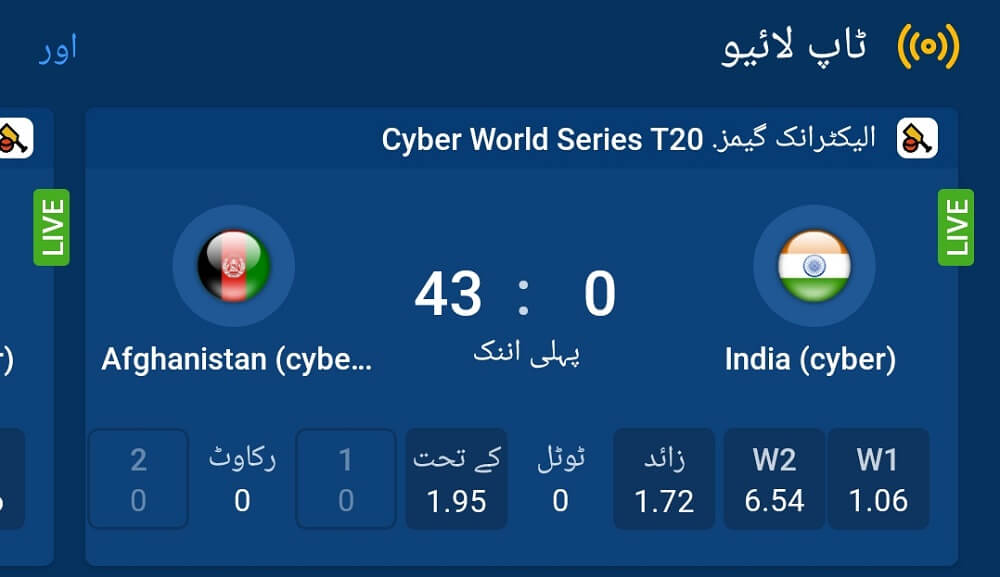 Live bets are one of the features offered by Mostbet in Pakistan. A bettor can bet on the matches, which take place in real-time. As in the desktop, Live events are presented by sport. To make a bet, select a game, and fill in the coupon. It allows you to take advantage of in-play betting opportunities that may arise during the game, such as changing odds or changes in form. Users can bet on both pre-match and real-time events with odds that are constantly updated throughout the game as it progresses.
Pregame Line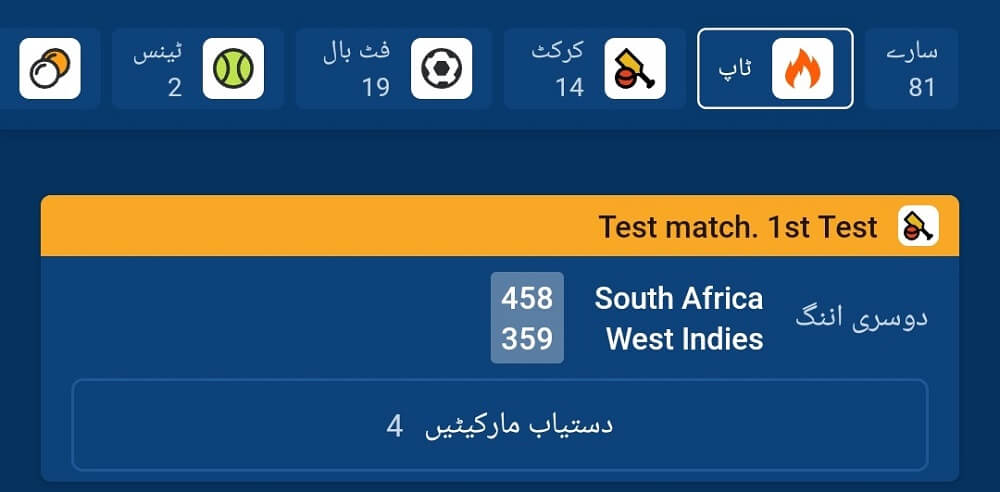 A pregame line in Mostbet is a bet on a sporting event that offers the best odds before the start of the game. This bet allows bettors to pick their favourite team or player and wager money on them if they believe they will win. The pregame line usually has different types of bets, including spreads, parlays, over/under, and money lines. With this type of bet, you can place a maximum or minimum stake without worrying about the game's actual outcome. Betting on sports with pregame line odds may be more strategic than betting during a regular game because you can compare your odds with other bookmakers and make an informed decision.
Cricket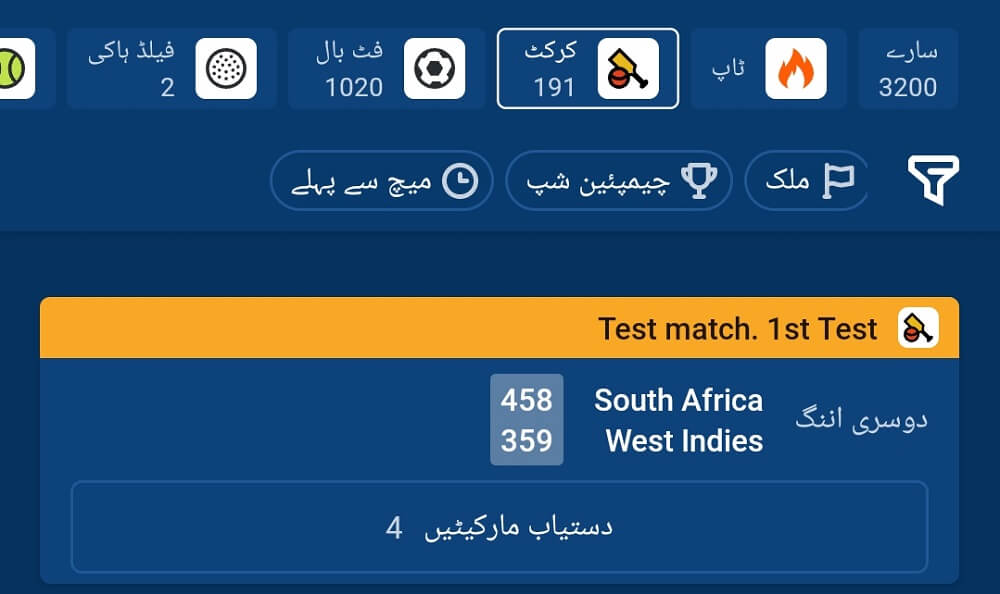 Cricket betting can be a great way to earn additional income. The Mostbet app is the ideal platform for cricket betting enthusiasts as it offers numerous promotions and bonuses and live streaming for different tests and fixtures. In addition, this app has many markets to choose from, such as match winner, highest scorer, series winner and more. Punters can also benefit from attractive odds and 24/7 customer support when placing their wagers on this exciting sport.
Poker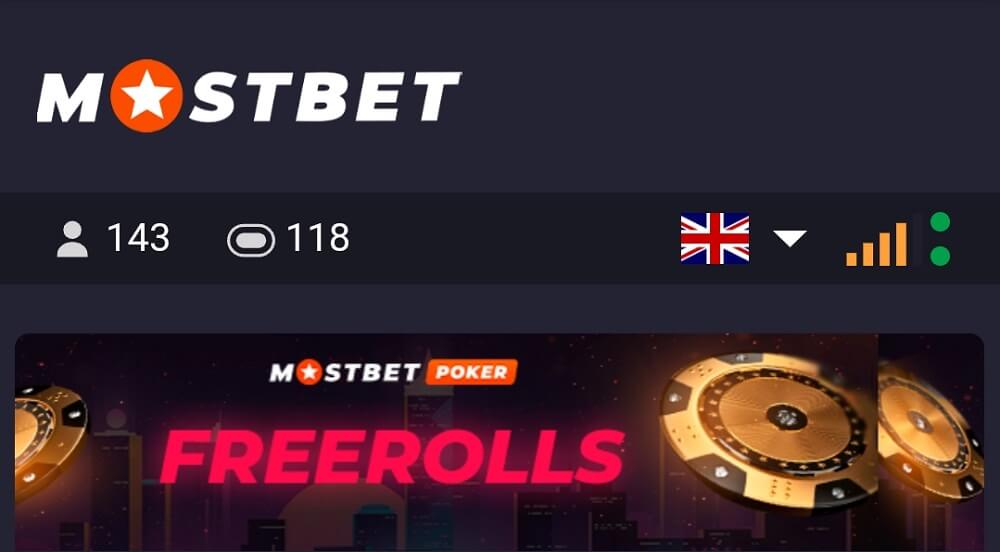 The Mostbet mobile app is an excellent option for those looking to play their favourite online casino games, such as poker. Offering the same quality gaming experience as its desktop version, the Mostbet poker app has all your favourite features on any modern device. It offers a smooth gameplay experience with fluid navigation that ensures a hassle-free experience no matter which operating system you're playing on. Plus, with options such as play-money tournaments and cash games using real money, it's no wonder why more and more players are making Mostbet their go-to source for online entertainment.
eSports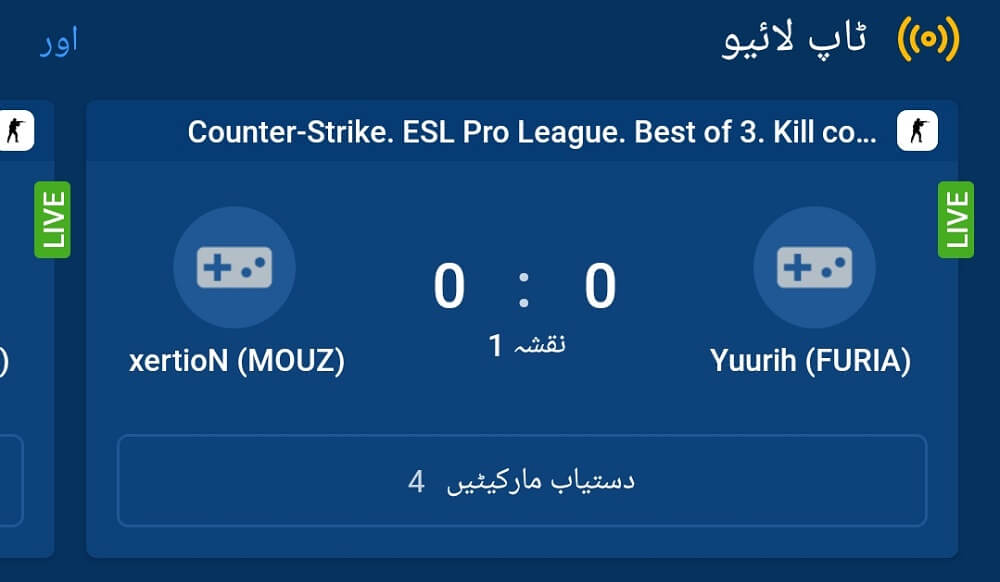 eSports betting in the Mostbet app is the perfect way to enjoy the thrilling world of competitive gaming. Gamers can pit their skills against the best players in their favourite games, and with Mostbet's simple and intuitive interface, making eSports bets is easier than ever. Those looking for a real challenge can compete in the more intense tournaments hosted by Mostbet, where the stakes are higher, but so are the rewards. With Mostbet offering competitive odds and various tournaments and games, it's no wonder that eSports betting enthusiasts have already made this app one of their favourites.
Totalizator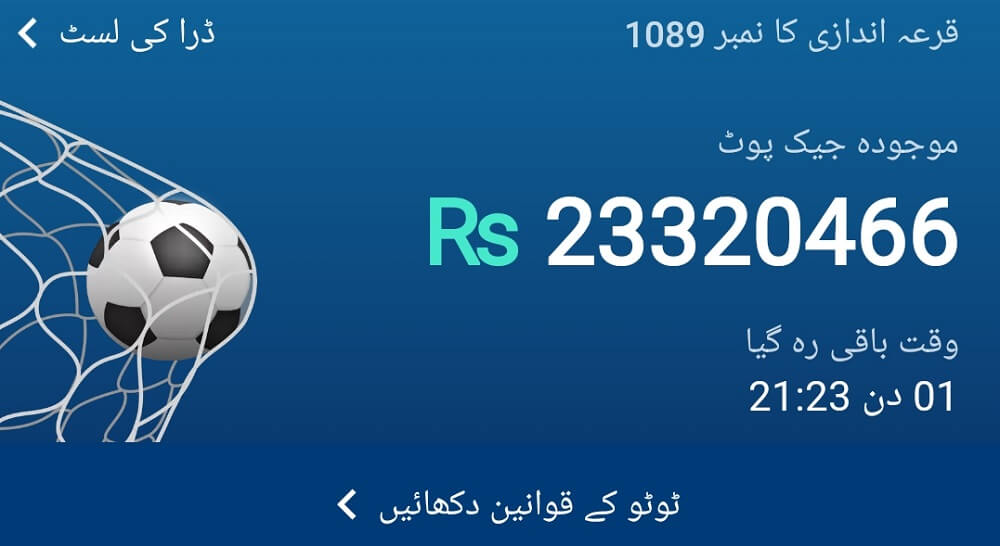 The totalizator is a fun sweepstake with a jackpot for getting the correct forecast on all 15 matches! Even if you don't get them all right, you can still get payouts for nine or more outcomes. The money will be split amongst those who guessed correctly – so why not give it a go?
Online Casino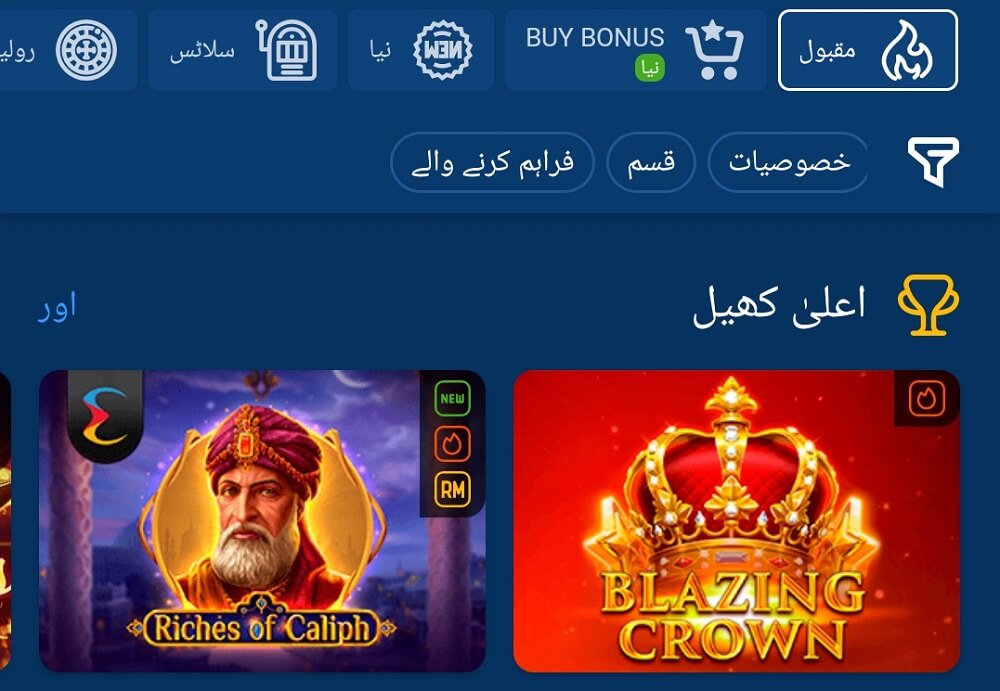 Mostbet is an online casino that offers everything from slots to card games like blackjack and roulette. With a wide variety of gaming options, Mostbet allows users to navigate their site quickly and customize their gaming experience for their individual preferences and tastes. At Mostbet, customers have access to gambling games from well-known providers:
Slots;
Card games;
Bingo;
Lotto;
Poker;
Roulettes
Live-casino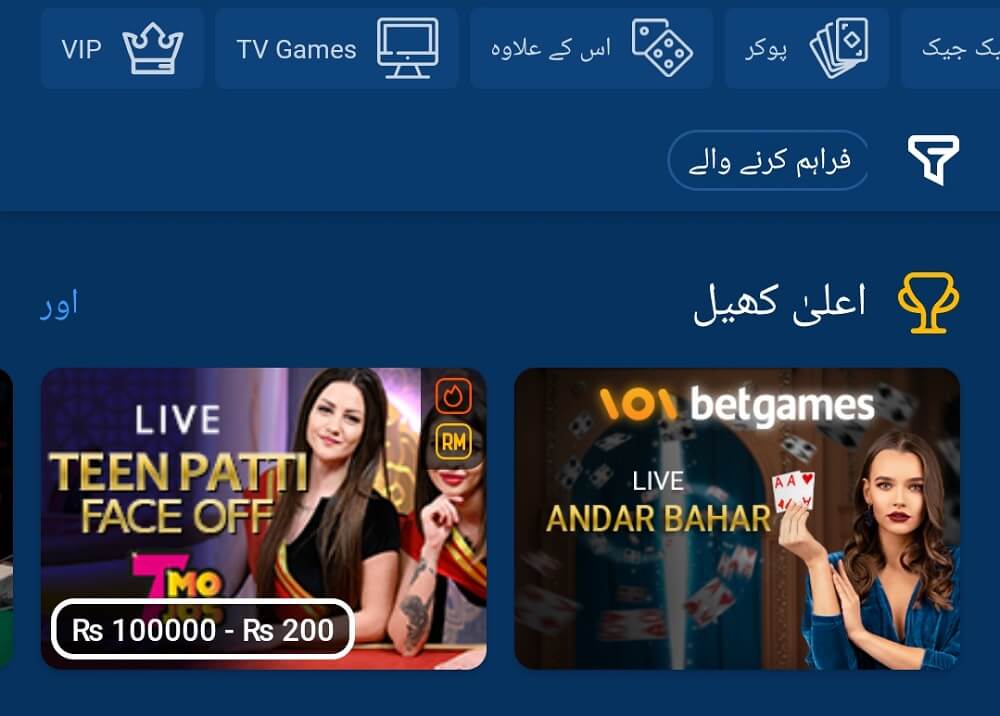 Mostbet is an online sports betting platform with a live-casino feature. This feature lets punters play real-time, immersive versions of their favourite casino games. With Mostbet's live-casino app, players can access table games such as Baccarat, Roulette and Blackjack on any device. The option of HD streaming quality enables players to interact with professional dealers from the comfort of their homes. Players can also access exclusive deals and bonuses offered through the Mostbet app, making it a premier choice for casino gaming fans worldwide.
Financial Operations
Financial operations in Mostbet mobile app are designed to be secure and quick, allowing players to make deposits and withdrawals smoothly. In addition, the mobile app also offers handy features such as transaction history and account balance monitoring for full control over one's cash flow. All this makes it possible for users to manage their finances on the go with Mostbet's mobile app and further enjoy their experience with the platform.
Online streaming
Online streaming in Mostbet mobile app is a great way to enjoy the latest sports events and follow your favourite teams almost live. It provides access to the most up-to-date game results, allowing users to place a bet quickly and accurately. With live streaming, you get access to unlimited matches from around the globe, including playoffs and special events like essential tournaments or championships. The service also keeps you informed about score changes – and as a result, ensures higher odds from betting on any sports discipline available.
Bonuses

Mostbet App is a great betting platform with many bonuses for users. They offer different kinds of bonuses, such as welcome sports bonus, deposit bonus and play casino bonus. These bonuses are available in all the sports categories Mostbet App offers, including football, horse racing, basketball and more. Additionally, they have regular promotions and tournaments that make it even more fun to bet on this platform. The app's ease of use, convenience, and generous bonuses make it one of the top options for any punter out there who doesn't want to miss out on any betting action!
Advantages and Disadvantages of Mostbet App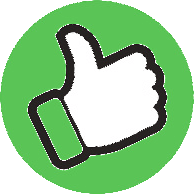 Pros:
Mostbet App is convenient and easy to use
The App offers multiple sporting events that can be betted on
Easy sign-up processes and deposit system
Bonuses and promotions available
Mostbet App offers excellent services with fast deposits and withdrawals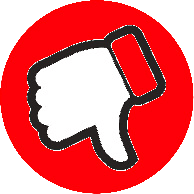 Cons:
Risk of addiction in betting leading to financial losses
The Android app is not available in Play Market. It must be downloaded from the official website of Mostbet
FAQ
Where can I find the link to the Mostbet app for downloading in Pakistan?
The link to download Mostbet App is presented on the page above and the official website of the betting company. You can also find the official version of the app in the App Store.
Is Mostbet app real or fake?
Mostbet betting company provides gambling entertainment services in Pakistan under international license No. 8048/JAZ2016-065. The actual application is that program, which is downloaded through the official website of the bookmaker company.
How to log in via the Mostbet app from Pakistan?
The authorization procedure through the mobile app is similar to the actions on the desktop site. No new registration is required when installing the app. It is enough to enter your login and password, and you will get access to your account.
What features does the Mostbet App have?
The Mostbet App has various features, including live sports betting, virtual sports betting, casino games like slots and card games, and a wide selection of international markets. Additionally, the app offers an easy-to-use deposit system, special offers and bonuses, secure data protection systems, and 24/7 customer support.
Is the Mostbet App available on both iOS and Android?
The Mostbet App is available for both iOS and Android devices.
Can I make withdrawals directly from the app?
Yes, you can make withdrawals directly from the Mostbet betting app. You need to go to the Withdrawal page and request your withdrawal.
Are there any promotions or bonuses associated with this app?
Yes, Mostbet offers promotions and bonuses on their app as part of their loyalty program. Some of these may include free bets, cashback, or other types of rewards.
Are there any risks involved with using this app?
Yes, some risks are involved with using this app, such as data breaches, privacy violations, and malicious software. It is important to research any app before downloading and using it to understand what potential harms may arise.
Does Mostbet offer live streaming of events within the app?
Yes, Mostbet offers live streaming of events within the app for users to enjoy.
On a scale of 1-5, please rate the helpfulness of this guide: