Updated 16.08.2023
Aviator at MostBet
Do you want to experience the thrill of playing a virtual game that makes you feel like an aviator? MostBet Aviator game allows you to explore a world of high-stakes gaming with its eye-catching graphics and realistic betting features. With its innovative technologies, this game will provide hours of entertainment for any gambler looking for a unique and exciting experience. Read on to find out more about what bookmaker company Mostbet has to offer in the Aviator game.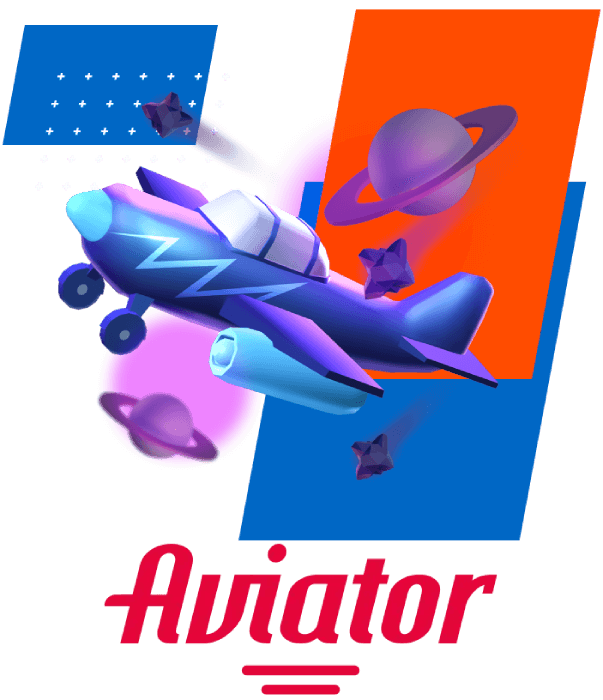 Aviator Game Review
MostBet is one of the top-rated gambling portals in Pakistan. Players can enjoy a variety of gambling entertainment, including the famous online game Aviator. To start playing, you only need to create an account on MostBet.
The portal also has a customer support team available 24/7 to help resolve any issues you might face while gambling on MostBet Aviator. The group comprises experienced professionals who can quickly and efficiently assist with your queries.
Overall, playing Aviator at MostBet is an enjoyable experience for those looking opportunities to have fun without worrying about security or transaction times. With its wide selection of games and reliable customer service team, it's no wonder MostBet Aviator online is so famous among Pakistani players!
The Honesty of the Results
Mostbet Aviator is a classic crash game that guarantees the honesty of its results. This is made possible thanks to "Provably Fair" cryptographic technology. It eliminates the interference of third parties in forming the game results, thus ensuring that no one can influence them. Moreover, every player can verify the fairness of any outcome.
The outcome of each draw or multiplier at which an airplane flies away is generated not on Mostbet's servers but on the players' side. Thus, Provably Fair ensures that all participants have equal chances and that none can rig the results in their favour. All players can be sure that each round is fair and square and that nobody has an unfair advantage over others.
Overall, Mostbet Aviator provides a safe gaming environment where everyone plays equally and confidently in actual results generated through a random number generator.
Basic Game Rules
Mostbet Aviator is an awesome game you can play for free in Demo mode or with real money bets after registration, authorization and minimum deposit. In the Demo version, you can play with virtual money. To play with real many, there are certain limits to the bet amounts. The minimum size of the bet amount is 30 PKR, and the maximum is 25000 PKR. The maximum win per single bet is 2500000 PKR. The game objective is to make your plane rise as high as possible to gain a higher multiplier that increases your winning amount. So join this thrilling game now and soar high with Mostbet Aviator!
How to Play Aviator Crash Game
Let's look at the game algorithm in Aviator on Mostbet.
Register

To register, please take 3 minutes at maximum.  You can use your email address or phone number to register. Activate promo code for Mostbet BETBONUS125 when registering to get welcome bonuses. If you already have an account, you can log in.

Open the Aviator Mostbet Game

Select Aviator from the main menu to launch the demo mode or a game for money. 

Place Bet

Before takeoff, the bet amount should be entered and the Bet button pressed; two bets are allowed per round.

Watch the flight of the airplane

Monitor the plane's ascent, as it will influence your winnings ratio.

Pick up your winnings on time

To withdraw your winnings, press Cash Out before the plane leaves the playing field; any bets that remain unclaimed at this point will be lost.
Where can I find the Aviator Game on the website?
It is easy to find if you are looking for the Aviator game on the website Mostbet. Look for the large Aviator icon in the main menu; you will be taken directly to the game. Alternatively, if you go to the Mostbet Casino section, you can access Aviator by selecting the Popular Games category. This way, you can quickly search without having to search through too many menus.
Once in the Popular Games list, hover over or click on Aviator to begin playing. The game has a design with vivid colours that make it stand out from other online slot machines. Additionally, learn play is intuitive and easy to understand for players whoever tried this type of game before.
Deposit and Withdrawal Methods
Mostbet Aviator offers Pakistani players a wide range of reliable and convenient deposit and withdrawal methods. You can use different types of currencies to deposit and withdraw money. Players can fund their game account or withdrawal of money using:
UPI;
PayTM;
PhonePe;
GPay;
AstroPay;
OlaMoney;
Jio;
MobiKwik;
BTC;
LiteCoin;
Ripple.
To conduct a transaction:
Select the "yellow button" in the page's upper right corner or choose from the left-side menu.
Provide an amount to either "add" or "deduct", followed by your first and last name and wallet number.
Confirm your action by clicking 'Add' or 'Deduct'.
Mostbet prides itself on offering safe and efficient financial transactions for all its players to enjoy a smooth gambling experience without any hassle. You can also get a deposit bonus for every deposit, and other kinds of gifts. Bonus funds can be used to win real money.
Aviator Demo Game
Aviator has excellent potential for generous winnings. To meet the demands of its players, Mostbet has also introduced a demo version of Aviator as an option, allowing users to experience all the thrills of playing without investing any money or incurring financial losses.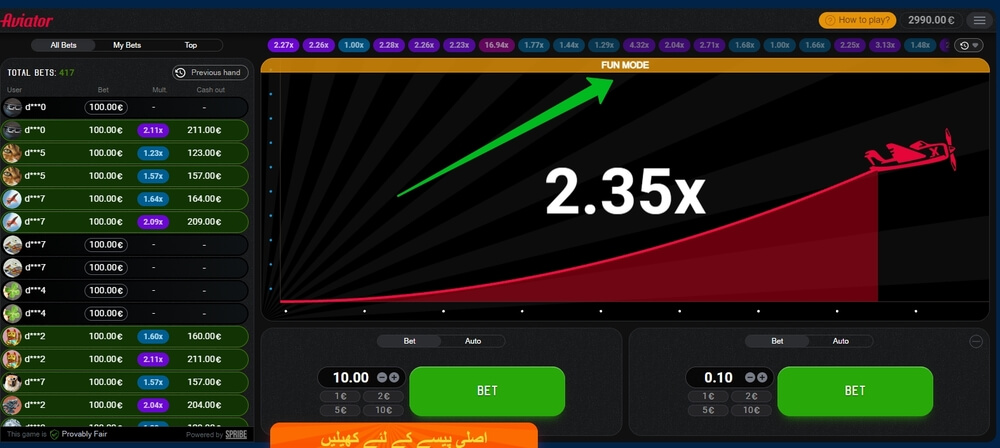 In Aviator, players make airplane-coin bets and watch as an airplane takes off on an ascending line. The goal is to stop the users from being filled with anticipation and excitement as the plane slowly moves up with anticipation and excitement. With fun animations and visuals, this challenging game will keep users engaged while they wait for their chance at victory.
In Aviator demo mode, have fun without taking risks or spending money. So why not give it a try? You could be one of the lucky winners!
Is Aviator Legal in Pakistan
The Aviator game and the MostBet gaming portal are both legally sound and can be trusted by players. It's evidenced by the various licenses held by Spribe, the developer of Aviator, from respected gambling authorities such as the UK Gambling Commission and Maltese Gaming Authority. Furthermore, Aviator has "Provable Fair" status, ensuring air ensures all results are fair and random. The MostBet gaming portal also holds a license from Antillephone B.V., which can be confirmed in the footer of their main page. Considering these facts, Aviator at MostBet is a secure, reliable, legitimate way to play online casino games.
Aviator Game App
You can use the official version of Mostbet's mobile app to play Aviator. The app is available for download on Android and iOS devices, allowing you to play anytime and anywhere. Users must first use their mobile settings to download apk files from unknown sources to get started. After completing this step, they can download all necessary files and install the app. Mostbet's Aviator mobile version has excellent technical characteristics, an intuitive user interface that makes it easy to use, and quality graphics that make it visually appealing. With the convenience of playing at any time and place, Mostbet Aviator is sure to become a favourite pastime amongst Pakistani gamblers.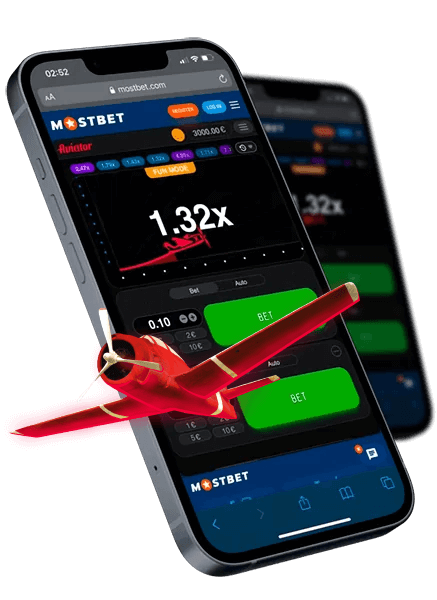 How to Win at Aviator
Aviator is a gambling game that allows active players to Cash out big winnings by increasing their coefficient. The key to success in this game lies in timing your bets correctly – the higher the coefficient, the larger the winnings.
To maximize your chances of winning, you should pay attention to the first three bets of your opponents. It will give you an idea of how much you can expect to win. It's also important to note that neither the Mostbet casino nor any third party influences the amount of each round.
By strategically calculating your moves, you can ensure you get the biggest possible win when your lucky plane takes off. You can always monitor the rates of players and adjust accordingly to win huge Jackpot! With luck and skill, Aviator could be your ticket to huge profits!
Today, there are three game tricks among novice players on how to win at Aviator:
Use one of the strategies below;
Use any predictor;
Trying to hack Aviator.
Aviator Game Strategy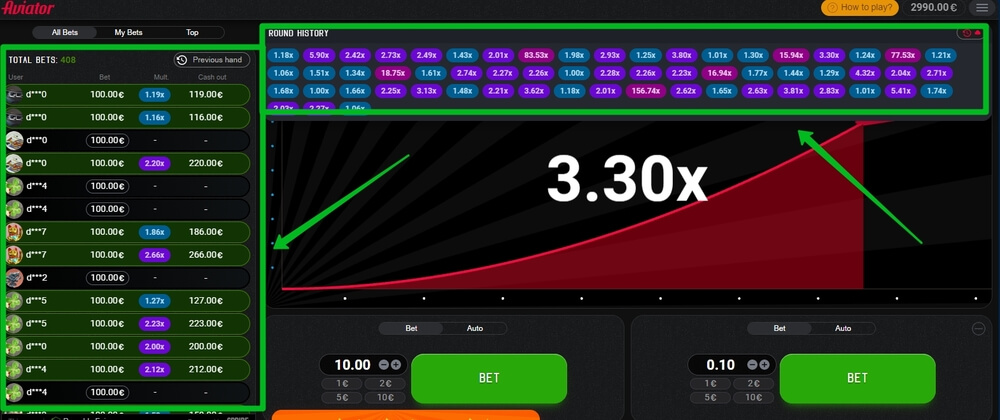 When it comes to forming a successful Aviator game strategy, several factors need to be taken into account. Firstly, the player should set omits for the sums they are willing to bet on each game and per day, as well as the amount of money that can be lost without significant damage to the balance. Secondly, one must decide what winnings they expect from each game rounds.
Gambling safety requires a consistent strategy to minimize losses. To be successful at Aviator, it is necessary to follow this strategy even if you win or lose: Self-discipline and responsible behaviour are crucial elements in achieving success when playing this type of game. In addition, players should never chase losses, as this can lead to even more considerable losses.
Be Sure to Keep Track of Aviator RTP and Volatility
Keep an eye out for Aviator, the latest game from Mostbet. It boasts a remarkable 97% RTP and medium volatility, making it an excellent choice for players looking to score big wins. What's unique about this game is its dynamic volatility feature, which allows you to control when you cash out and adjust the risk factor of the game accordingly. With this feature, you can decide whether take your chances with a high-volatility play or opt for a more conservative approach.
Use the Live Statistics
Mostbet Aviator is an online casino game that allows you to make predictions and set auto cashouts based on live statistics and the live bet board. By studying the data these two tools can make more informed decisions when placing your bets. Similarly, set your auto cashout on these coefficients or bet on a multiplier with a slightly higher value of 2x. This way, you can maximise winnings while minimising them. Ultimately, using the live statistics and bet board in Mostbet Aviator will help you become an experienced player who can make intelligent betting choices.
Start Small
Starting your Aviator game with small stakes is a great way to minimize risk while learning the game and gaining confidence. There are several ways to do this; first, by familiarizing yourself with the game and determining if you have a realistic chance of getting high odds without risking too much. Starting small will allow you to go through a few rounds, practising simple strategies before increasing your stake.
A 5x or 7x odds is a good benchmark if your goal is steadily accumulating winnings. Once one or more bets give you the desired odds of 5x or 7x, it's wise to cash out immediately to increase your return percentage further and minimize your risk while making big winnings. Once you've gained enough experience playing Aviator, you can start with larger bets as you gain confidence and use more sophisticated strategies suitable for higher payouts.
Mostbet Aviator Predictor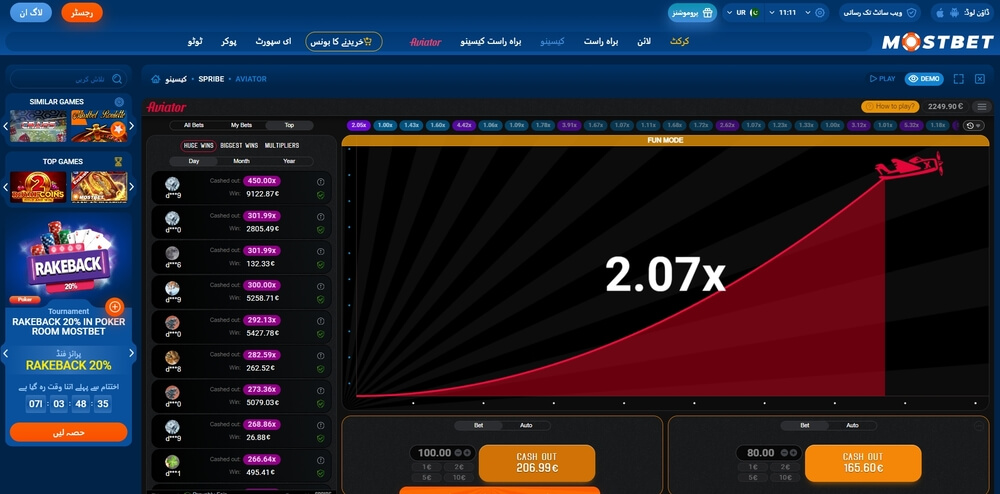 Unfortunately, many players who have lost the game start looking for assistance from outside sources, such as blogs and advertisements, to win. Most of the time, these resources provide misleading game signals and information about an 'aviator predictor', a computer program that claims to guarantee to win in Aviator or even predict its outcomes accurately.
These Aviator game predictions have no real influence on the gambling process, and all they do is siphon money out of the pockets of desperate people. Therefore, gamblers should know these dubious schemes and not get caught in their hook. It is important to remember that there is no sure way to win at Aviator – if you look closely, it is a game with many variables and luck factors. So if you ever need help with Aviator, rely only on your skills and experience in the game.
Hacking Programs for Aviator
Aviator reviews, forums, and game chats may include advertisements for buying and installing Aviator hacking software. These apps claim to break the gambling system by predicting the result of a round before it begins or enabling players to cash out more quickly. While these applications may be offered at a cost, players should know they will likely be scammed. Not only do you stand to lose money buying these apps, but also your device could become infected with malicious software that steals financial data and confidential information.
Despite what some people might promise about making better gains by using Aviator hacking programs, the Aviator system is based on mathematical calculations that are predetermined by the game operator and manipulated by every player's moves. As such, any attempts to bypass this system cannot generate an advantage for players and are simply a waste of money. Gamers must protect themselves from scams by researching the claims made before investing in any suspicious third-party service provider applications or recruiting others.
FAQ
How to find the Aviator game on the website?
Finding the Aviator game on MostBet's website is easy. The game can be found by clicking on the "Games" tab at the top of the page and selecting "Aviator" in the drop-down list.
What is Aviator Mostbet?
Aviator Mostbet is a ladder-type gambling game that allows you to win real money when the virtual plane takes off. The higher the plane takes off, the higher the odds of winning.
Is it Possible to Cheat the Aviator?
No, that's not possible. The results of winnings are generated through the Provably Fair system. You can read more about it on the website of Spribe.
Is the Aviator game reliable in Pakistan?
The Aviator game is legally available in Pakistan through Mostbet, a bookmaker company under international license number 8048/JAZ2016-065 issued in Curacao.
On a scale of 1-5, please rate the helpfulness of this guide: