Updated 01.08.2023
Withdrawal of Founds in Mostbet
Are you seeking a secure and efficient way to withdraw your winnings from Mostbet? Withdrawal rules, methods, and time frames can be confusing if you are unfamiliar with the process. This article will provide a detailed guide on how to successfully withdraw funds and a link for Mostbet, where you can do it in the shortest possible time. From using Perfect Money to cryptocurrency wallets, learn everything you need to know about withdrawing money in Mostbet today!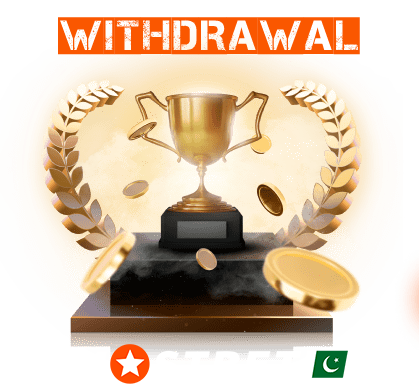 Mostbet Withdrawal Rules
Funds can be withdrawn from your account through various methods. Details of the available fastest withdrawal methods are found on the Deposit page.
Mostbet Bookmaker reserves the right to unilaterally change (increase/decrease) the set limits, including individually for a player, without changing these Rules. Additionally, limits for withdrawing large winnings from a gaming account will be charged separately per player.
To request a refund, reach out to the support team. Refunds can only be made to the account, initially refilling the balance.
A verification process may be needed to withdraw funds. To complete this process, you may be asked to provide copies of your Passport or ID Card. If the deposit was made using a bank card, a photo of it must be submitted, showing the first six and last four digits of the card number as well as the name of the cardholder; the CVV2 code should be blacked out for safety.
MostBet security service reserves the right to block funds withdrawal if the bet amount is less than deposits made since registration, except for bets with a coefficient higher than 1.3. The withdrawal process also may be refused if a betting account is not used for gaming purposes; gaming accounts must be verified before funds are withdrawn by filling out the profile correctly, providing copies and photographs of identification documents (including passport) to the Support Service, and answering any questions asked.
The security service at MostBet does not recommend making money transfer between payment systems, depositing or withdrawing funds without placing bets.
Funds can only be withdrawn to the same source used for the deposit. When depositing with multiple options, withdrawal should be made proportionately to the original amount deposited.
Betting company MostBet reserves the right to refuse withdrawals on specific payment systems and provide bank transfers instead.
All money won is credited to a single account, whether sports betting, casino games, or playing at Aviator online. Withdrawals are also made from the same account.
How to withdraw money from Mostbet for Pakistani Players
With the correct steps and information, withdrawing your winnings can be easy. The following guide will provide step-by-step instructions on how to withdraw your winnings from Mostbet.
Log into Your Account

The first step is to log in to your Mostbet account with the correct username and password. After logging in, you should visit your personal cabinet and click "Withdrawal".


Select Payment Option

Once you can access withdrawals, select your preferred payment method in the menu. Learn more about each method for withdrawal in the material below.


Enter Your Details

After selecting the payment method, fill in the blank fields with the necessary data, such as bank account number or card details, to make a withdrawal request from your account balance at Mostbet.


Confirm Payment Details

Once you have entered all the details correctly, verify the information provided before sending confirmation of your transaction request by clicking "Submit" to complete your financial transactions request on Mostbet's withdrawal page.


Withdrawal Processed & Completed

After the payment system processes the request, the withdrawal amount is credited to the appropriate user account within 24 hours.
Popular Withdrawal Methods in Pakistan
Mostbet offers a convenient withdrawal service, allowing you to quickly and safely withdraw your winnings. Each payment method has its peculiarities. But the principle of withdrawal of winnings does not change – enter the amount and payment details of the selected system. A variety of popular payment systems are offered:
Perfect Money;
Cashmaal;
Bank Transfer;
Jazzcash;
Easypaisa;
Astropay;
Litecoin;
Ethereum;
Tetner;
Bitcoin;
Dash;
Dogecoin;
Binance.
Mostbet Withdrawal Time & Limit
Withdrawing funds from your Mostbet account is straightforward. However, the time it takes to receive your winnings will depend on your chosen payment platform. Electronic wallets and cryptocurrencies are the fastest way to withdraw funds, as transactions can be processed quickly. If you opt for a credit card or bank transfer, the waiting time may take 3-5 business days. It's important to note that Mostbet cannot speed up this process in any way, as it depends on the banking institution. The minimum withdrawal amount for all payment methods is usually 800 Rupees or equivalent in other currencies. When making a withdrawal, always ensure you meet all of the requirements of Mostbet and follow their rules for cashouts to avoid any problems with your transaction.
List of payment systems

Maximum withdrawal time

,

hours

Minimum withdrawal

amount,

Pakistani Rupees

Perfect Money
1-72
800
Cashmaal
1-72
800
Bank Transfer
72-120
2000
Jazzcash
1-72
800
Easypaisa
1-72
800
Astropay
1-72
800
Litecoin
Instantly
800
Ethereum
Instantly
800
Tetner
Instantly
800 
Bitcoin
Instantly
800
Dash
Instantly
800
Dogecoin
Instantly
800
Binance
Instantly
800
Mostbet also has specific withdrawal rules that must be followed to ensure secure transactions. Any suspicious activity or attempts to withdraw funds without following the proper procedures will result in a suspension from using their services. Additionally, it is essential to note that all withdrawals are subject to review by Mostbet before being processed, and there may be additional verification steps required for processing larger withdrawals.
Mostbet Bookmaker sets the following advice on withdrawal limits on funds from a gaming account for each player:
The maximum withdrawal daily limit is 5,000 USD;
The weekly limit is 15,000 USD;
The monthly limit is 50,000 USD.
The absence of a withdrawal limit is only possible after the support service approves. Overall, Mostbet provides users with an easy way to deposit and withdraw funds with minimal hassle. With their secure payment process and fast payouts, Mostbet ensures that your gaming experience remains enjoyable every step of the way!
Withdrawal Problem
If you're having trouble getting your money out of Mostbet, don't worry – you're not alone. We've heard from many customers about issues with withdrawing funds in Mostbet, so we want to help you.
The first thing to do is to double-check that you have enough real money in your deposit to cover the withdrawal amount.
If not, you may need to make another deposit before trying again.
You should also check if you've made two withdrawal requests in a row; this could be causing the issue.
Check-in your cabinet if your account has passed verification.
Check whether you have fully complied with the wagering conditions of the bonus. Some bonus programs for Mostbet Online Casino only allow withdrawals once you have fully wagered the money.
If something other than these solutions works, it might be time to contact Mostbet's customer service team for further assistance. They can help you figure out what's causing the problem and provide guidance on how best to resolve it quickly and efficiently.
Most problems with withdrawals from Mostbet are easily solved by following the steps above and reaching out for support when needed. With a bit of patience and diligence, your money will soon be back where it belongs!
FAQ
What methods of withdrawal for Pakistan to accept Mostbet?
To withdraw money to players from Pakistan, Mostbet offers the following payment services: Perfect Money, Cashmaal, Bank Transfer, Jazzcash, Easypaisa, Astropay, Litecoin, Ethereum, Tetner, Bitcoin, Dash, Dogecoin, and Binance.
How quickly are withdrawals processed?
Mostbet processes withdrawals within 24-48 hours. However, some payment methods may take a bit longer to process.
What is the minimum withdrawal amount?
The minimum withdrawal amount in Mostbet is 800 PKR.
Is there any withdrawal fee?
No, Mostbet does not charge any fees for withdrawals.
Is identity verification required for making a withdrawal?
Yes, identity verification is required for making a withdrawal in Mostbet. Before withdrawing, all customers must submit valid photo IDs document, such as a passport or driver's license, address proof and banking details.
Can I withdraw winnings to my bank account or debit card?
Yes, you can withdraw winnings to your bank account or debit card in Mostbet.
On a scale of 1-5, please rate the helpfulness of this guide: