Updated 01.08.2023
Deposit in Mostbet
After you log in to Mostbet for the first time you need to replenish your deposit. In this article, we'll discuss the simple steps to get you started depositing cash into your account and the various methods available. We'll also provide information on the standard deposit time and minimum deposits at MostBet. So don't wait any longer – let's start depositing now!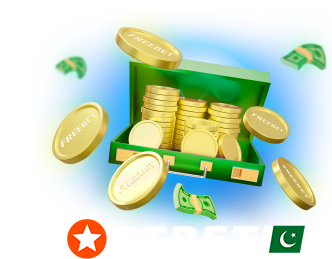 How to Deposit in Mostbet?
Depositing real money into your Mostbet account can be a hassle-free experience if you have the proper guidance. That's why we've compiled this comprehensive guide to help you deposit funds quickly! To get started, here are a few simple steps that you need to follow:
Log in to Your Mostbet Account

The first step is to log in to your Mostbet account. You will be required to provide your login credentials before you can proceed. After logging in, select 'Deposit Funds' from the menu on the left-hand side of the page.


Choose Your Preferred Payment Method

Once you are at the Mostbet deposit page, you will see all the alternative payment methods available in your Mostbet account. Select your preferred method from what is offered and enter the desired amount. Click 'Continue' once this has been done successfully. The fastest deposits are made through cryptocurrency.


Enter Online Payment Details

Select convenient payment systems. If you selected a card payment option, you must enter additional card details, such as a valid CVV (credit/debit card verification code). Enter these details and click on 'Submit' for the successful submission of this information.


Complete the Payment Process & Confirmation

Once everything has been entered correctly and all relevant payment information is submitted successfully, complete the payment process by clicking the 'Submit Payment' button at the bottom of the page. Once this is done, confirmation will appear with details saying that your deposit has been successfully added to your account balance. After a successful deposit, you can get a fantastic deposit bonus.
MostBet Deposit Methods for Pakistan
MostBet offers a variety of payment methods for Pakistani players, such as MasterCard, Bank Transfer, Jazzcash, etc. These are all widely-recognized payment options that you may already be familiar with. These options make deposits into your MostBet account quick and easy.
MasterCard
Once logged in, click on the Mostbet Deposit option and select MasterCard as the Deposit method. Next, enter the bank details, including the credit card holder's name and billing address, and then enter the amount you would like to deposit. Finally, confirm all the information and click "Deposit Now". After completing this process, your deposit should be processed immediately and automatically credited to your betting account.
Perfect Money
You must first create a Perfect Money account if you still need one. Once the account is created, log in and select the Mostbet Deposit option. You must choose Mostbet from the list of merchants and enter the amount you want to deposit. After entering all your details and confirming the financial transaction, your funds should be immediately available in your Mostbet account for online betting or casino platforms.
Cashmaal

First, to deposit Mostbet via Cashmaal, create an account on the Cashmaal website. Then log in to your Mostbet account and select the "Cashmaal" option in the payment methods. Enter the amount you want to deposit on the next page and confirm your selection. Once you have entered your details, You will be redirected to the Cashmaal checkout page, where you can use your Cashmaal account to make payment for the desired amount. After submitting your payment instructions, Mostbet will instantly credit your budget accordingly.
Pakistan Bank Transfer
To deposit to Mostbet via Pakistan Bank Transfer, you must first contact your bank and request funds to be moved from your account to the Mostbet Payment Department. Make sure to provide the correct bank details when ordering the transfer. Once the money is received, it will instantly appear in your Mostbet wallet. You can follow the transaction status by logging into your Mostbet account. Additionally, ensure you have met all the deposit requirements, including the source of income verification and identification documents. The exact details for recharging are presented below.
JazzCash

Depositing to Mostbet via Jazzcash is quick and easy. To do this:
Go to the deposit page of your Mostbet account and select "Jazzcash" as the payment method. You will then be directed to a secure Jazzcash page to log in with your credentials.
Once logged in, enter the amount you want to deposit and any necessary information (such as your Mobile Account Number or Email Address).
When finished, click submit. Your deposit request will be processed within minutes, and you will receive a confirmation when it has been completed successfully.
Easypaisa

To deposit to Mostbet via Easypaisa, first, you need to log in to your account and click on Deposit Menu. You will then be taken to the Payment Methods page to choose Easypaisa from the list. Then enter your amount and click Submit. You will be asked to choose between 'My Number' and 'Other Number'. If you choose 'My Number', an SMS will be sent to your mobile phone with a Transaction ID that you need to copy and paste in the space given on the Mostbet website. If you choose 'Other Number', fill in the other user's mobile number details, including their name. Finally, submit the payment request and wait for it to be processed within one hour.
Cryptocurrency
Mostbet offers the following types of cryptocurrencies for the deposit process:
Bitcoin Cash;
Litecoin;
Ripple;
Ethereum;
Tetner;
Bitcoin;
Zcash;
Dash;
Dogecoin;
Binance.
To deposit with cryptocurrencies on Mostbet, you need a wallet that supports the cryptocurrency you wish to use. Once your wallet is set up, click on the deposit button on the Mostbet website and select "Cryptocurrency" as your payment method. You will then be given the address to which you need to send the cryptocurrency funds. After confirming the transaction, your funds will appear in your account and immediately be available for sports betting.
Deposit Processing Times at MostBet
Depositing funds at MostBet is an easy and fast process. Most deposits are instantaneous, so once you've completed the transaction, your money will be available in your account immediately. If there is a delay in processing the deposit, it can take up to an hour or three business days before you can access your funds. The fastest warranties are available using any cryptocurrency.
What Is the Minimum Deposit at MostBet?
The minimum amount to be deposited is 150 PKR. However, the minimum deposit amount also depends on the selected payment platform. Detailed information for each payment service is presented in the table below.
| | |
| --- | --- |
| Payment system | Minimum Deposit at MostBet |
| MasterCard | 150 PKR |
| Perfect Money | 150 PKR |
| Cashmaal | 150 PKR |
| Bank Transfer | 2000 PKR |
| Jazzcash | 200 PKR |
| Easypaisa | 200 PKR |
| Bitcoin Cash | 1200 PKR |
| Litecoin | 1200 PKR |
| Ripple | 3000 PKR |
| Ethereum | 1200 PKR |
| Tetner | 1200 PKR |
| Bitcoin | 1200 PKR |
| Zcash | 3700 PKR |
| Dash | 1200 PKR |
| Dogecoin | 1200 PKR |
| Binance | 1200 PKR |
Deposit Algorithm via Mobile App
Depositing funds into your Mostbet account via the mobile phone app is easy! All you need to do is log in through the mobile version website or the Android/iPhone application. Once logged in, press the Deposit Choices button on the main page or select a similar section in your cabinet. That's it – you're ready to start depositing! The process is quick and straightforward, so even if you're new to online betting, you'll have no problem getting funds into your account.
Deposit Problem in Mostbet
Deposit problems with Mostbet can cause headaches, from the inability to add funds to your account, delays in processing the transaction or a complete rejection of your deposit. Mostbet takes measures to ensure that all transactions remain secure and confidential. However, because it relies on external payment gateways, users may need help making deposits. To troubleshoot deposit problems with betting company Mostbet, users must contact customer support or look at their frequently asked questions page.
To solve your initial deposit problems at Mostbet, follow these recommendations:
Review the Mostbet Terms and Conditions to ensure the deposit conforms to their rules.
Report any problems directly to Mostbet customer service.
Ensure to provide a detailed description of the issue, including all relevant information such as account username and transaction ID.
Keep a copy of the transfer at hand when contacting customer service.
Before depositing through a particular system, familiarize yourself with the rules for cash out in Mostbet.
FAQ
How can I deposit in Mostbet Pakistan?
To deposit Mostbet Pakistan, go to the official website of Mostbet Pakistan, go through the registration process, sign up and click on the tab "Deposits" in the top menu. From there, you will be able to see all the available payment methods that you can use to make your deposit. After making your choice and filling out all the necessary details, your deposit should be processed in a short amount of time.
What payment methods are available for making deposits in Mostbet for Pakistan?
Mostbet offers various payment methods for making deposits, including bank cards (Mastercard and Bank Transfer), electronic wallets (including Perfect Money, Cashmaal, JazzCash, and Easypaisa) and cryptocurrencies (Bitcoin Cash, Litecoin, Ripple, Ethereum, Tetner, Bitcoin, Zcash, Dash, Dogecoin, Binance).
Is there a minimum or maximum amount for deposits in Mostbet?
Mostbet requires a minimum deposit of 150 PKR or the matching funds in any accepted currency to activate an account. There is no maximum limit for deposits as long as players can comply with their national banking regulations.
Are there any additional charges on deposits made in Mostbet?
No, Mostbet does not charge any additional fees on deposits.
Is there a customer service team to help with issues related to depositing money into Mostbet?
Yes, Mostbet has a dedicated customer service team to help with any issues related to depositing money into their platform. Customers can reach them directly through their website or contact the support team via email or phone.
On a scale of 1-5, please rate the helpfulness of this guide: